FIND OUR NEAREST
OFFICE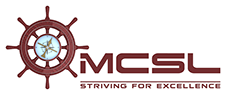 CONTACT US
CAREER
GALLERY
MANAGEMENT TEAM
HOME
WHY MCSL?
PARTNERS
CSR ACTIVITIES
ABOUT US

Management Team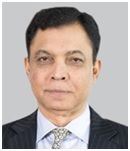 SYED MOHAMMED NURUDDIN
Managing Director
Syed Mohammed Nuruddin, a multilateral business personality, is one of the independent Directors of United Commercial Bank Limited & former Director of Chittagong Chamber of Commerce & Industries. He is also the sponsor Directors of the 100% equity based entities i.e. Allport Cargo Services (Ocean) Ltd. JV with ACS, UK; Mariners Cargo Services Ltd. ; Mariners Trading Corp. Ltd.; Mariners (Bangladesh) Ltd.; Sundaram Tiles Ltd.; American Education Council Ltd.
Soon after completion of his Bachelor of Arts Degree under University of Chittagong in the year 1981, he started his career in business as a Shipping Agents and Chartering Broker. He has a lot of the personality traits necessary to succeed in one venture on his own are well known; hard work, appetite for risk, integrity, competitiveness, growth-oriented Mindset, resourcefulness.
He has ventured into diversified business activities during last 3 decades which include Shipping & Logistics, Supply Chain Management, Import and distribution of building raw materials, Share & Securities etc.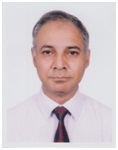 SYED MD. AZIZ NAZIMUDDIN
Director Operation
He completed his Bachelor of Commerce Degree under University of Chittagong in the year 1987.
After completion of his Bachelor of Commerce Degree, he started his Career as shipping Executive with MengHorng shipping which was operating FEEDER SERVICE between Chittagong – Singapore.
He served there from Octber-1987 till 1989 and looked after total vessel operation for Container Movement of Various MLO'S ( MAIN LINE OPERATOR'S)
In 1989, he Joined a USA Based Consolidator namely DSL as Assistant Manager Operation. He worked there until End of December 1991. Later in 1992, he moved to French based company CLEMENT INTERNATIONAL, FRANCE as Assistant Manager, Operationwho's local agent was Mariners Bangladesh Ltd.
After that he joined Mariners Cargo Services Ltd; as Manager Operation in the year 1998.
He was promoted to the post of Deputy General Manager (Operation) in the year 2011.
Eventually he was promoted to the post of Director Operation for Allport Cargo Services(Ocean)Ltd in the year 2014.
He is also engaged in social activities like Apex International club -Australia, Rotary Club, Chittagong as well as chartered Member of Shaheen Golf and Country Club Patenga,Chittagong.
Saifuddin Mohammad Khaled
General Manager
Having the post-graduation degree from University of Chittagong, he started his career with SEALAND LOGISTICS LTD (a sister concern of Sea-Land Service Inc., USA) as Executive, Customer Support & Documentation in 1998. In April 2000, he moved to MAERSK LOGISTICS LTD as Executive, Supply Chain Management and promoted as Senior Executive in 2002.
After that he joined Mariners Cargo Services Ltd as Manager, Sea Freight in 2004 and promoted to the post of Deputy General Manager in the year 2011. Later, he was promoted as General Manager in the year 2017.
He has 18 years of working experience in the Logistics and Supply Chain Industry, and skilled in Supply Chain Management, Sea/Airfreight & Warehouse Operation.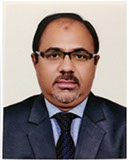 Mohammed Sharfuddin
Senior Manager (Operation)
After completion Post-graduation in Marketing under University of Chittagong & in Management under National University, Bangladesh, Mohammed Sharfuddin began his career with QC Shipping Limited in March, 1999. The Group represented different MLOs like Sea-land, KMTC Line, UASC, IRISL & other NVOCCs. Sharfuddin started work with KMTC Line as an Executive (Customer service and documentation). Later he promoted as Marketing coordinator of UASC in March, 2002 and was responsible for overall sales department. Then he promoted as Line Manager of IRISL in September 2004. After that he left QC group and joined as Manager of Nippon Express under agency of Speedtech Cargo Limited in February, 2008. He got opportunity in APL Logistics in May, 2011 as Manager, Operation and worked there till February, 2013. He joined Allport Cargo Services (Ocean) Ltd as Manager, CFS operation in June, 2013 and promoted to Senior Manager, CFS Operation in January, 2017. He obtained certificate after successful completion of training on Freight Forwarding & Multimodal Transport from Bangladesh Institute of Management.
During his span of career he obtained various challenging and responsible positions, utilizing the abilities that he has acquired himself along with co-workers.
He is Goal-oriented management professional with over 18 years' progressive and stable experience in executive-level management positions. Offering background and qualifications in Business Development through Containerized & Freight Forwarding Business, Consolidation, Facilities Management, Operations Administration, Team Leadership, Problem Resolution, Customer Relations, International travel, Report and Forecast Development. Understand intricacies of regulations governing various operational issues.
Supply Chain Management
Garments on Hanger
Quality Control Facility
Project Cargo Handling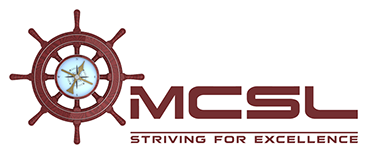 Mariners Cargo Services LTD.
Resources | Disclaimer | Privacy Policy | Sitemap
Copyright © 2017 Mariners Cargo Services ltd®. All rights reserved .
Website Design by - TechTonicFX .